Okay I'm looking at BrotherTank's "Working with Weapons" tutorial. Apparently I must add in his base code with the weapons (first post with tutorial) before I can make my way to the separate ammo feature.
I did all the steps he said correctly, and now I have these problems that conversions from int to weapontype are invalid.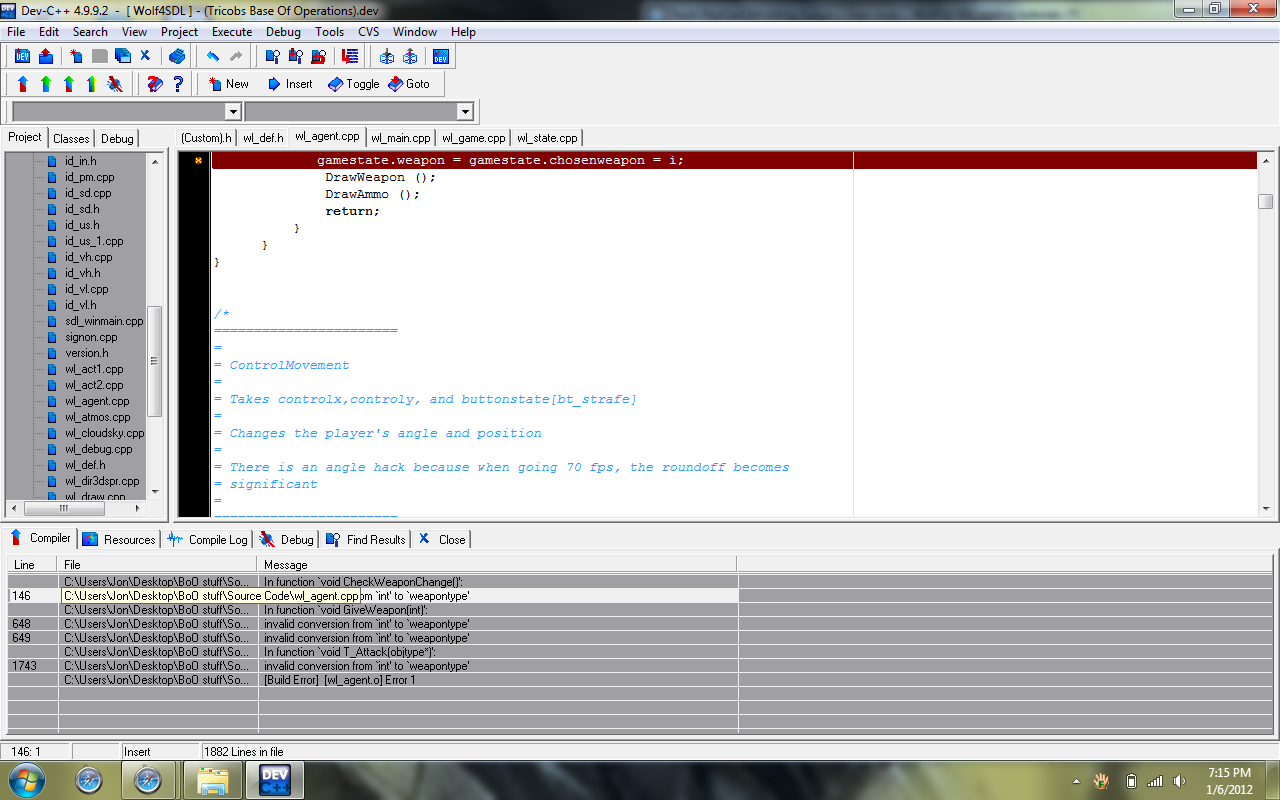 Then again, his thread is 8 years old, so I would have to assume that this tutorial is for the DOS version.