We proudly present Eisenfaust edition of SoD Extreme II.
This edition started from us wanting to add to SoD Extreme II some of the features and enemies of our Eisenfaust mods (Eisenfaust: Legacy in particular) - hence the name.
But then we kept adding ideas, and now changes cover many areas – including new enemies, weapons, features, enemy actions – to bring surprise and new twists to classic Wolf3D gameplay while keeping the oldschool/classic charm of the original SoD Extreme II. "Like ID should've done it" is overused but I can use it anyway in relation to this edition. Enemies are now more challenging and surprising, but you also have wider weapon selection. Have fun discovering all the new features, not all you meet right away.
Download:
http://www.moddb.com/mods/spear-of-destiny-extreme-ii/downloads/sod-extreme-eisenfaust-edition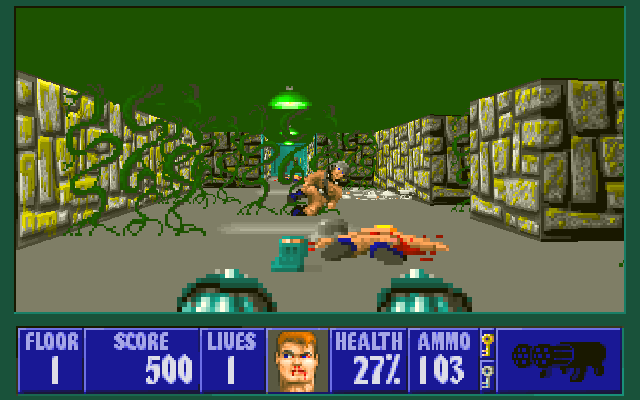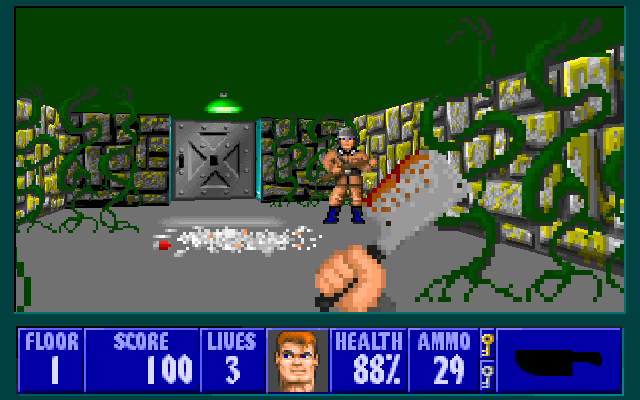 Main credits:
Coding:
LinuxWolf
Mapping:
RonWolf, Dean
New art:
DoomJedi
Testing:
WLHack, WolferCooker, Dark_wizzie