http://www.moddb.com/mods/batman-no-mans-land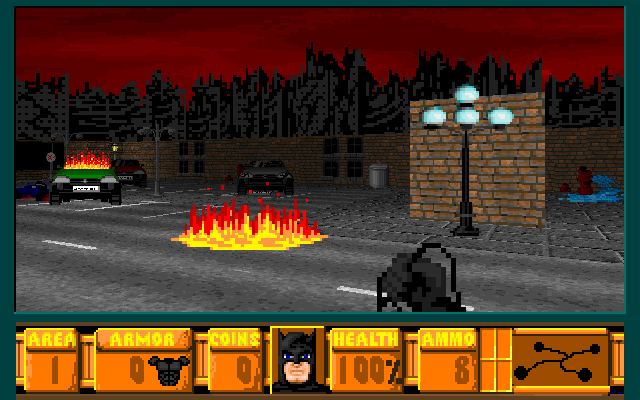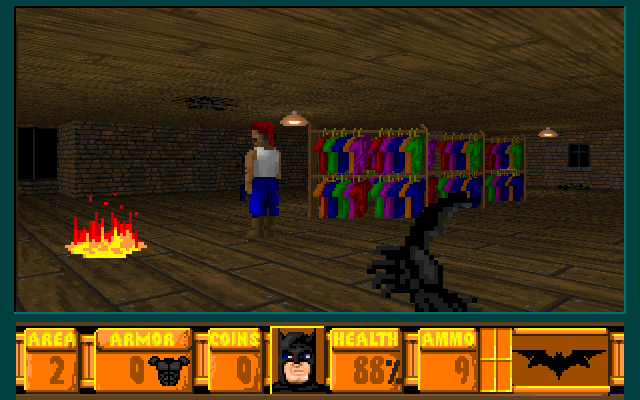 Discuss and ask questions here...we'll update on the development
Coder
: LinuxWolf
Mapper
: Ronwolf
Art
: DoomJedi
Music and Sounds
: Lozer_42
Additional assistance: Dean, Andy, Tricob
---
---
First level is finished by Ron.
Meantime we keep thinking of/adding more cool ideas (which require more art and coding), and so next levels might be delayed (till LinuxWolf does some more coding) - so they won't be in need of revisiting.
New sprites/objects are easy to add, but textures and such make a mess on already mapped maps. So we need to finalize our wallnums...even by putting in placeholders.
This mod will have a VERY different gameplay (and balancing) than the first one, much more "Batman-like" IMHO. We try to tweak and improve almost every aspect of the first mod, to make it more interactive, realistic etc...And sure we take into account feedbacks and "requests" from the first mod. This is a good thing in a trilogy - you can get feedback for next parts.
Overall things will look "less rushed"...We go into details this time.
Also use of Wall Patches (like we extensively used in Sonder) will allow us more texture flexibility.
LinuxWolf tries to find time to code this, and the main "Team RayCast" mod. So he is top busy